Services
What We Do
Our Services: Tailored Solutions for Your Success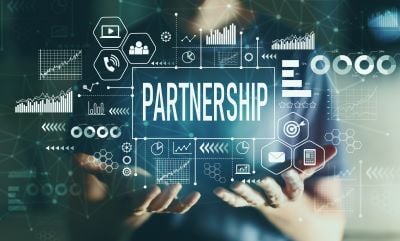 At Tingom Group, we believe in forging partnerships with our clients to deliver customized solutions that precisely align with the unique needs of small to medium-sized businesses, government agencies, and Independent Financial Advisor Offices.

Our collaboration extends beyond mere service provision. Together, we explore an extensive range of tailored options, ensuring that the perfect fit is found for your organization. Whether you're in search of strategic business consulting, innovative financial solutions, or comprehensive government agency support, we work hand-in-hand with you. Our team of experts is not just here to provide a service; they're here to partner with you on a journey towards success. Experience the power of partnership with Tingom Group and discover how we can help your organization thrive and achieve its goals.
Essential Services for Your Business Success
Unlock Your Business Potential with Expert Consulting

Our business consulting services are focused on driving growth, enhancing efficiency, and fostering innovation. We excel at providing strategic guidance and actionable solutions that propel businesses forward. Whether you're a start-up looking to scale, an established company aiming for operational efficiency, or an organization striving to stay ahead of the competition through innovation, we have the expertise and experience to cater to your unique needs. Our team of experienced consultants will collaborate closely with you to identify growth opportunities, streamline processes, and cultivate a culture of innovation within your organization. With our guidance, you can unlock your full potential and achieve sustainable success in today's rapidly evolving business landscape.
Elevate your financial advisory practice with our revolutionary Advisor Automation Services.

Transform your financial advisory practice with our state-of-the-art Advisor Automation Services. By streamlining and automating your daily tasks and processes, our cutting-edge technology empowers you to focus on what truly matters – building strong client relationships and providing personalized financial advice. With our comprehensive suite of automation services, you can efficiently manage portfolios, track market trends, and analyze investment strategies, all in one seamless platform. Say farewell to tedious administrative work and welcome increased productivity and client satisfaction. Let us revolutionize your advisory practice and take it to unprecedented heights of success.
Unlock Success with Advisor Automation Maintenance Packages
Embrace the future of financial advising with our tailor-made Advisor Automation Maintenance Packages. Designed to ignite growth, streamline operations, and enhance client engagement, these packages offer a strategic blend of modern technologies and expert guidance. From PreciseFP activities to HubSpot mastery, we provide the tools and support to propel your business to the next level. Experience efficiency, innovation, and client-centric synergy, all bundled to meet your unique needs. Choose the package that aligns with your vision and let's embark on a transformative journey together.
Excellence in Project Management
With Tingom Group, you can have full confidence in our extensive expertise in program and project management. Our team of seasoned professionals is passionately committed to delivering excellence in every facet of your projects. We consistently surpass expectations by going the extra mile to ensure successful outcomes. Through the implementation of cutting-edge strategies and the utilization of industry-leading best practices, we guarantee exceptional results that will propel your organization to unprecedented heights. When you choose Tingom Group, you are selecting a dedicated partner who is fully devoted to your triumph.
Book a Free Consultation
Interested in working together? We'de love to hear from you!