Services
Business Consulting

Achieving Success: Developing Strategic Visions and Effective Tactical Pathways with Tingom Group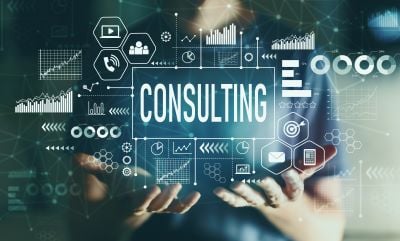 Welcome to Tingom Group, where we specialize in Strategic Consulting and Tactical Consulting.
Welcome to Tingom Group, where we excel in Strategic and Tactical Consulting. With a collaborative approach, we enhance or create new processes to align with each client's unique requirements and goals. Our comprehensive evaluation identifies areas for improvement, and we develop customized solutions to address specific challenges. From streamlining workflows to implementing cutting-edge technologies, our dedicated team discovers the most effective solutions. We value open communication and collaboration, leveraging client feedback to create tailored solutions. Our commitment extends to creating new processes, empowering clients with optimized operations and enhanced performance. Together, we achieve sustainable growth in today's ever-evolving business landscape.
Strategic consulting involves envisioning the future and developing pathways to achieve success. This collaborative process brings together expert consultants who align a company's objectives, resources, and market position to create a comprehensive and adaptable plan that promotes growth, innovation, and a competitive edge.
From discovering potential growth opportunities in your market landscape to optimizing your current operations and managing potential risks, strategic consulting with Tingom Group offers a diverse range of services that are customized to address your specific business challenges and deliver measurable outcomes.
Market Analysis:
Gain a competitive advantage with Tingom Group's market analysis. Our experts dive deep into industry trends and consumer insights to develop customized strategies that align with your business landscape.
Business Strategy Development:
Collaborate with Tingom Group to create an enduring business strategy that not only ensures strength but also resilience, leading your industry through innovation, alignment, and unmatched expertise.
Strategic Planning & Alignment:
Allow Tingom Group to serve as the guiding force that steers your business towards its ultimate potential, utilizing strategic planning to harmonize every facet of your operations with your fundamental vision, propelling you towards sustainable growth.
Risk Management:
Ensure the security of your future with Tingom Group's risk management services, where uncertainties are transformed into opportunities and potential threats are strategically navigated to strengthen your business against any challenges that may arise.
Tactical Consulting is all about transforming vision into action; it's the meticulous process of applying detailed planning and precise execution to ensure that strategic goals are met efficiently and effectively.
Tactical Execution & Implementation:
Through a seamless blend of insight and action, Tingom Group guarantees that your strategy is seamlessly translated into on-ground operations, making each step a solid building block for success.
Process Optimization:
By fine-tuning your workflows and systems, we drive your business towards peak efficiency, transforming everyday processes into a well-oiled machine that consistently delivers outstanding results.
Performance Metrics & Analysis:
Through data-driven insights and continuous tracking, Tingom Group's approach measures success in real-time, allowing for agile adjustments and informed decision-making that keeps you ahead of the competition.
Change Management:
With finesse and expertise, we expertly guide your organization through transitions, no matter how big or small, ensuring alignment, engagement, and resilience at every stage.
With this hands-on approach, Tingom Group seamlessly aligns day-to-day operations with long-term strategies, making success not just a target but a standard."
Book a Free Consultation
Interested in working together? We'de love to hear from you!